i remember the very first time i went to our beach house. i was eight (i think...maybe seven...i dont really know...so i guess i don't remember that good...but i do remember that i went...and i do remember seeing our house for the first time...) i also remember that i went with just my family...meaning dad, mom, and sister...that was also probably the last time the four of us ever went just "the-four-of-us" to the beach house together...that is until last weekend.
normally the 14 sleeper house is cramped full of people, food, dogs, vodka, sand, poker chips, tillamook cheese, bags from lincoln city outlet mall...but no, not this time...this time it was simply dad, mom, sister, molly and i...it was quiet, it was relaxing, and it was sooo not normal for typical "beaching" that sister and i had to make up new rules to play beach...
we updated ipods with new music, we slept...lots...and then when we were done sleeping lots we slept more, we ate pizza both nights (take out..from the hawk street cafe because we were too lazy to wait at the resturant to get seated so we just ordered it to go..because who needs to get ready or get out of their pijamas unless into a swim suit ...nope not us..), we did photo shoots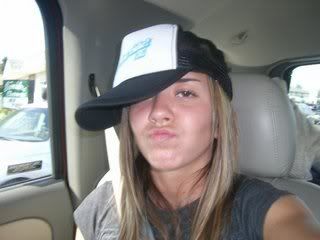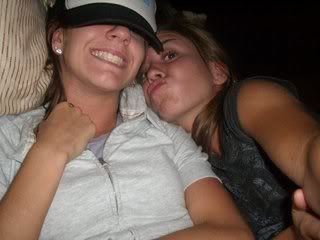 we text messaged lots...we even played text message games with jill and evie...
sister and i got bored so we went and got ice cream from the little store
we had to share our good ideas with jill and evie...they liked our good ideas so they went and got ice cream too!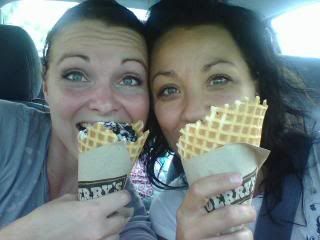 and they wanted to share their ice cream with us!
we played more text games with them...because they had good ideas like drinking with ice cream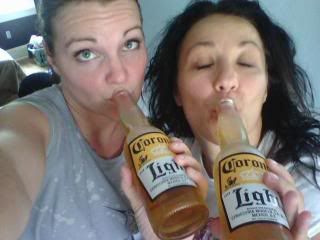 sister and i wanted to play too...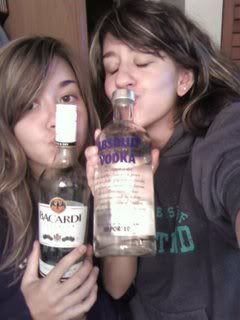 unfortunately we didnt have beer, so we played the next best thing...but it got the job done...
we also had to ride horse, well sister got to, but i had to, because im just that nice...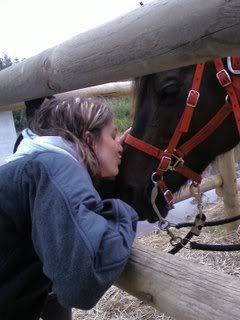 im not a big horse lover, allie is the whipser of the family..i do better just petting them from the ground...this was the horse i wanted...this nice nice one...
but no, they gave me the huge stallion...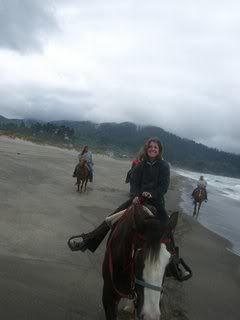 exact quote
"i want this horse, shes soo nice!"-me
"they will probably give you that huge one over there"-allie
"eew sick. thats a beast i dont want him!"-me
they gave me the beast. and the first thing he did was run over to the grass and started eating by the snakes...yeah, the big beast horse ran me to snakes...it wasn't my best day...
the beach with the family was great...mom made out with a harry potter scar on her finger (my sister has the picture i will post it when i get my hands on it..but it was a bloody lightening bolt on her pinky finger)...she got it cause of karma..she was trying to open a beer (with another beer bottle) for my dad when we were driving...drinking and driving...yeah see? bad karma...dad celebrated his 56th birthday (hella old...hella OLD!)...sister got to ride horses...and me, well i slept 13 hours in one night..that was a record...a much needed record because im too busy for sleep...it was nice to relex...we should do more of "just-familing" while beaching in the future. :) i've decided i like to play beach that way.