231 years ago today, america was born. now i know some of you would say wait i thought america was over three hundred years old?! well i blame my weird nerdy interest in history for the correct date of july 4, 1776 as the day america told the british to peace out and leave us to celebrate with fireworks, hot dogs, and lots and lots of adult beverages...(a thought i have recently started to contemplate booze and tnt...why do i feel like those two items should never really go together? but oh they do!! and well at that!)
i am exceptionally excited for today's birthday celebration because i missed america's 230th birthday when i celebrated the independence of a country i wasn't even in at the salzburg center in austra one year ago today.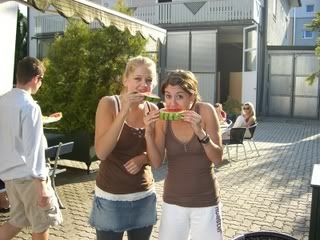 don't get me wrong it was great fun we had a bbq with kevin's fresh apple pie, sausages, beer, and best of all watermelon that we made into a chastity belt modeled from the metal crotch business we saw at the salzburg castle!
it was an experience of a life time and big parts of me wishes i was there now! but something about our traditional block party at the prockish's, hella food, boys smashing picalo peets and duck taping them into water bottles to make massive exploding bombs, and the good old happy valley fire works just can't be replaced...in fact i have been so excited for america's forth of july that i prefunked it with a small firework show in my drive way last saturday night...the show was a display of fred meyers best fire snakes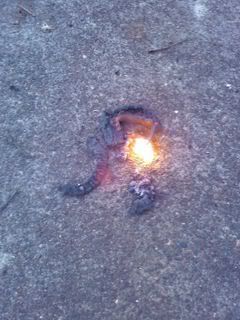 cameo tanks
and three egg laying hoes with their cock-a-doodle-doing pimp daddy.
be jealous if you missed it because, not to brag, but it really was nothing short of a perfect night of sparkling beauty.
i love birthday parties...